Steel Grating-1
• Grade: Q235B/Q355B/Q195
• Surface: HDG, painting, black
• Grating size: 30X100, 40X100, 30X50, 40X50
• Length: 1000-12000mm
• Quality Control: ISO 9001
• FOB Qingdao: USD 900-1000/Ton
• Production Capacity: 600 tons/Month
• Leading time: 20-40 days
• Package: Steel straps bundled
DETAILS
◆ Company Profile
Qingdao SuperM Steel Co,.Ltd specialized in manufactring various kinds of steel grating,stainless steel grating and Aluminum grating.We have good reputation all over the world,our grating has been exported to over 30 countries,including North America,southeast Asia,middle east,Europe,Africa,Australia and South America etc.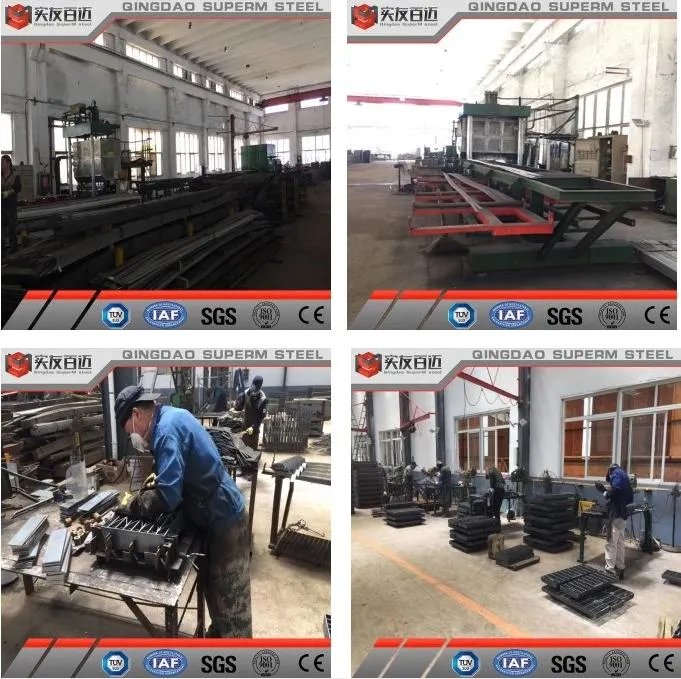 ◆ Product Description
Hot DIP galvanized steel grating has three kinds of steel gratings, they are Plain Style Steel Grating, Serrated Style Steel Grating and I Bar Type Steel Grating. They are widely used in steel structure platforms, stair treads, sidewalks, drainages and well covers etc. We can design and manufacture standard steel grating and in customized shapes per client's requirements.
1) Bearing Bar (Load Bar) Specifications (mm):
The specification of plain type and serrated type bearing bar is 20 x 3 to 100 x 10; The specification of I-section type is 25 x 5 x 3, 32 x 5 x 3, 38 x 5 x 3, 40 x 5 x 3, 50 x 5 x 3, 50 x 7 x 4, 55 x 7 x 4, 60 x 7 x 4, 65 x 7 x 4, 70 x 7 x 4, 75 x 7 x 4, etc.
2) Bearing Bar Pitch (center to center):
12.5, 15, 25, 30, 30.16, 32.5, 34, 40, 41.25, 45, 50, 60, 60.32, 80, 100 mm etc, also be according to client's requirement and 30, 40, 60mm are recommended,
America standard is available <1'' x 3/16'', 1 1/4'' x 3/16'', 1-1/2'' x 3/16'', 1'' x 1/4'', 1-1/4'' x 1/4'', 1 1/2'' x 1/4''(19-w-4) and so on. >
3) Cross Bar Pitch (center to center):
38.1, 40, 50, 60, 76, 80, 90, 100, 101.6, 102, 135mm and so on
4) Material:
Mild Steel (Low Carbon Steel) or Stainless Steel
5) Surface Treatment:
Untreated, Painting or Hot DIP Galvanizing
6) Steel grating standards:
A) China: YB/T4001-1998
B) USA: ANSI/NAAMM (MBG531-88)
C) UK: BS4592-1987
D) Australia: AS1657-1985
E) Japan: JJS.
Grating Type

Plain / Smooth, Serrated /teeth, I bar, serrated I bar

Process technical

Machine press welding,hand welding

Material

Steel,Stainless steel 304 /316,Aluminum 6063 T5/T6

Bearing Bar

(width*thickness)

25x3, 25x4, 25x4.5, 25x5, 30x3, 30x4, 30x4.5, 30x5, 32x5, 40x5, 50x5, 65x5, 75x6, 75x10…..100 x10mm etc;

Bearing Bar Pitch

12.5, 15, 20, 23.85, 25, 30, 30.16, 30.3,32.5, 34.3, 35, 38.1, 40, 41.25, 60, 80mm etc

Cross Bar Size

6x6, 8x8mm (twisted bar or round bar)

Cross Bar Pitch

38.1, 50, 60, 76, 80, 100,120mm

Surface treatment

Hot dip galvanized (HDG),Painting,Untreated,Powder coated

Application

Trench cover,drainage cover,walkway,platform,stair step

Lead time

15-45 days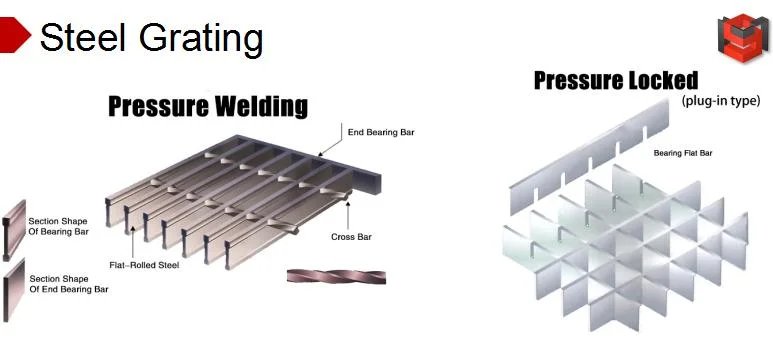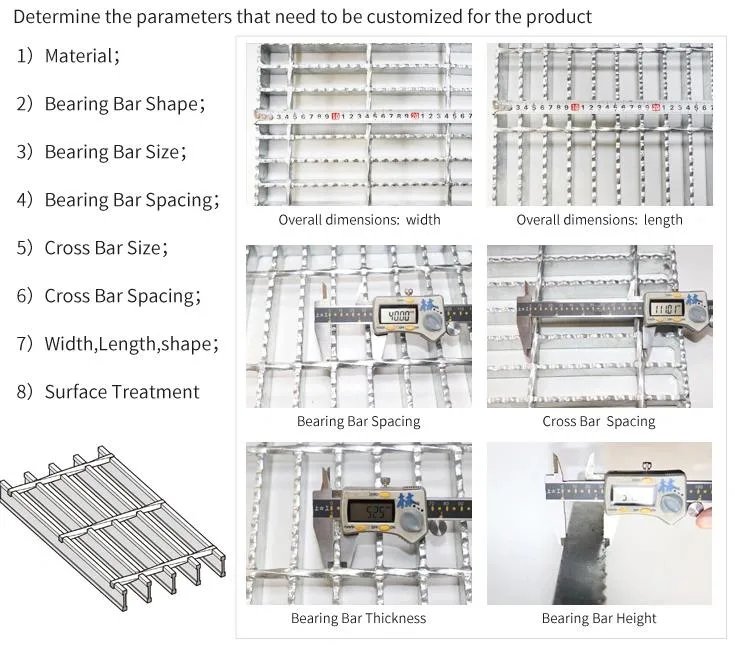 ◆ Detailed Photos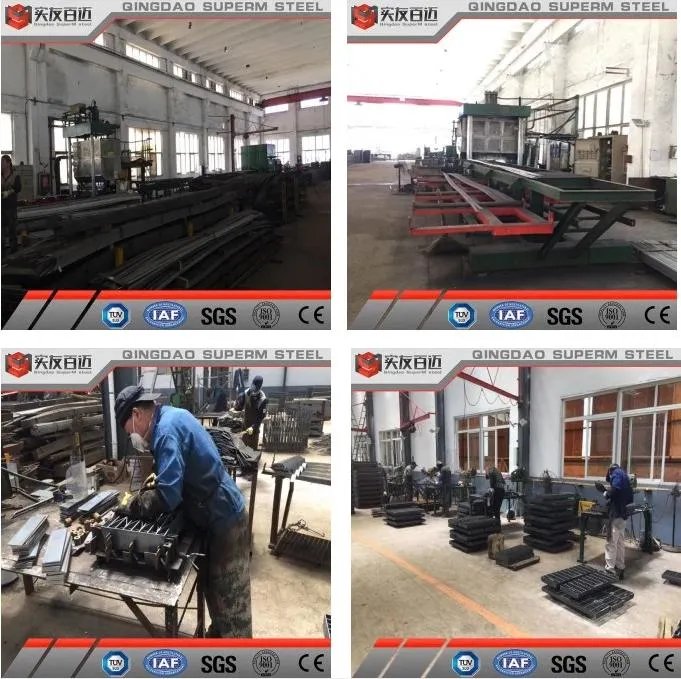 ◆ Packaging & Shipping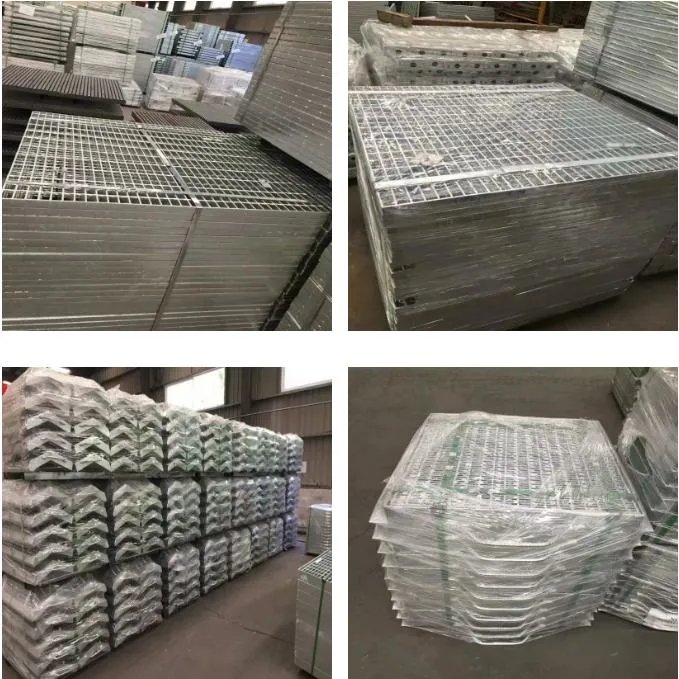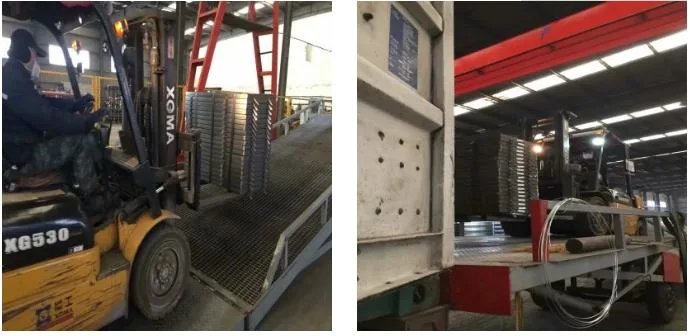 Project Cases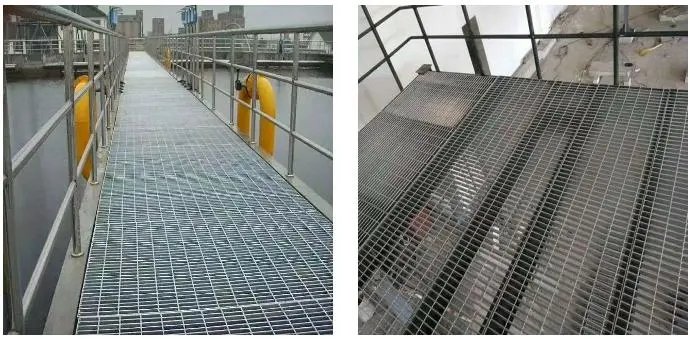 ◆ About Us
Qingdao SuperM Steel Co.,Ltd professional for designing and fabricating steel structure building, who has been becoming the leading company of Steel Building Construction & Steel Fabrication products. SuperM Steel gradually grow into a well-known brand in China. Qingdao SuperM Steel Co.,Ltd is one-stop manufacturer of steel structure warehouse/workshop, steel villa, steel container house, prefab house and related steel building materials such as roof and wall panels, steel girt & purline, windows and doors, fasteners with well-equipped testing facilities and strong technical support. Most of clients impressed by SuperM Steel turn-key solution ability, which makes clients easier purchasing and installing. SuperM Steel investing more funds on research and develop other fields, especially on steel grating,welded T bar and other steel fabrications, which have good feedbacks from global clients. Please trust that SuperM Steel is the best choice of you, and will continue supplying best price and best quality products.
Hope all clients together with SuperM Steel have a win-win prosperous future !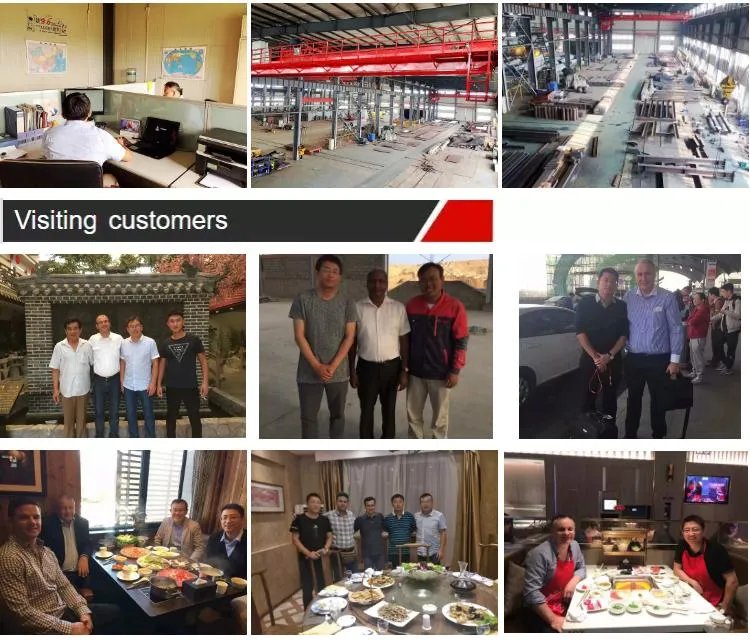 ◆ Certifications

FREE

INQUIRY NOW

If you have any questions or needs about the product, please fill in the following form and we will contact you as soon as possible.