Automatic fast speed PVC uprolling door
• Material: cold rolled steel/stainless steel frame + PVC shutter
• Size: Max. 10X10m
• Color: White, Red, Blue, Gray or customized
• Voltage/Haze: 110V/50Hz; 220V/50Hz; 380V/60Hz
• Feature: Rapid uprolling PVC shutter
• FOB Qingdao: USD 40/SQM
• Leading time: 20-30 days
• Package: wooden box packing
DETAILS
◆ Product Description
Automatic Rapid PVC Soft Fabric Roller Shutter Door
Electric High Speed Performance Fast Action uprolling door
Industrial Remote Control Quick Overhead uprolling Doors

High speed shutter door, also called fast soft door,which is a barrier door with rapid rise and fall.And its main function is quickly isolation, thus to ensure the air quality of the workshop without dust. High speed shutter door has the functions of heat preservation, cold preservation, insect-proof, windproof, dust proof, sound insulation, fire proof, anti odour, day lighting and so on. It is widely used in food, chemistry, textile, electronics, supermarket, freezing, logistics, storage and other places. It can meet the need of high performance logistics and clean place, saving energy for shutting down automatically. What's more, it can improve working efficiency, create better working environment and so on.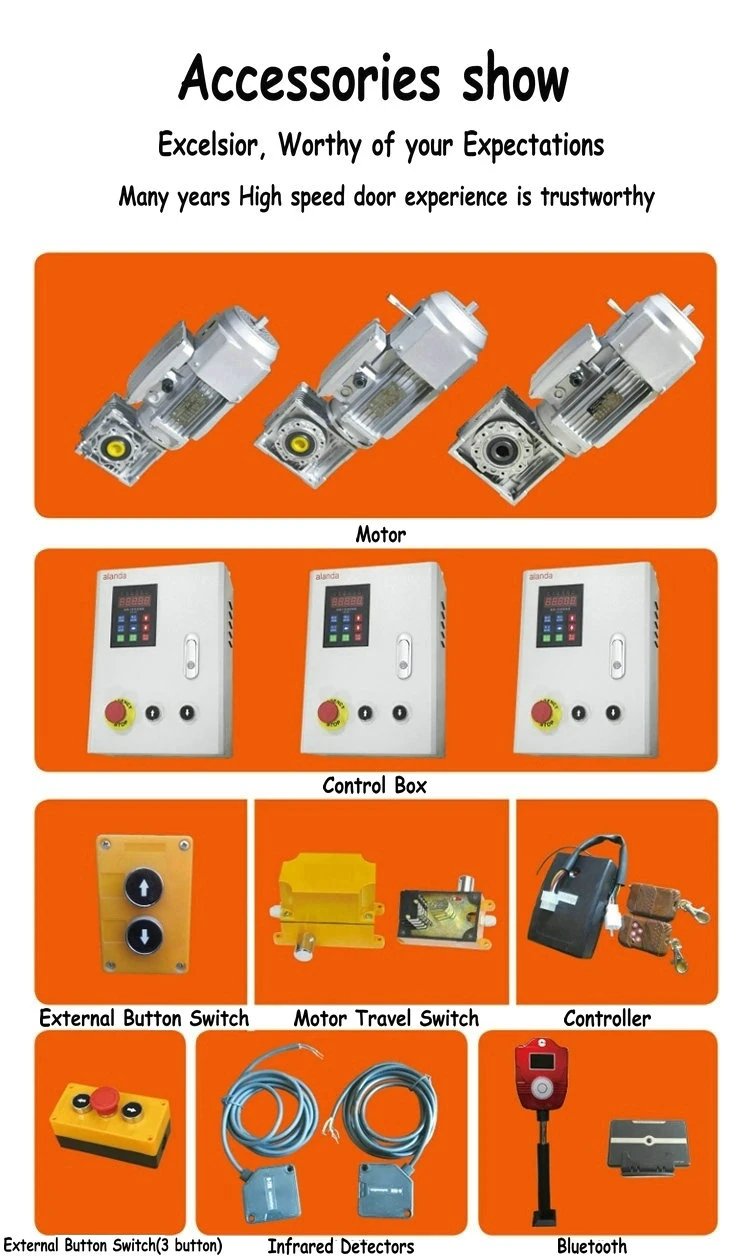 ◆ Raw Material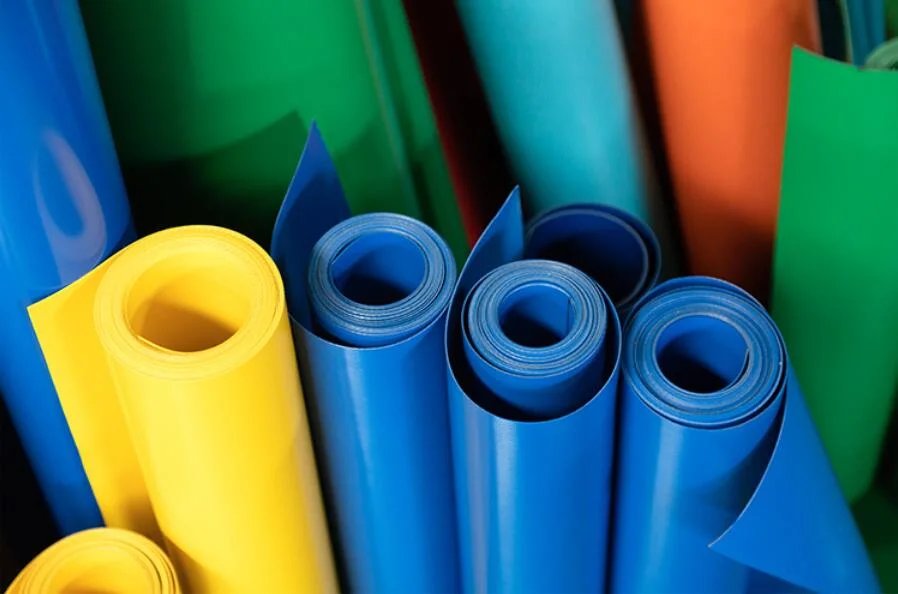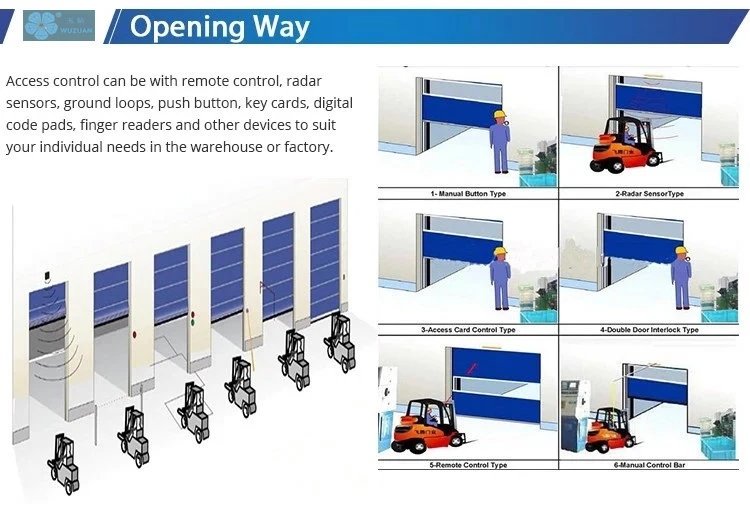 ◆ Structures: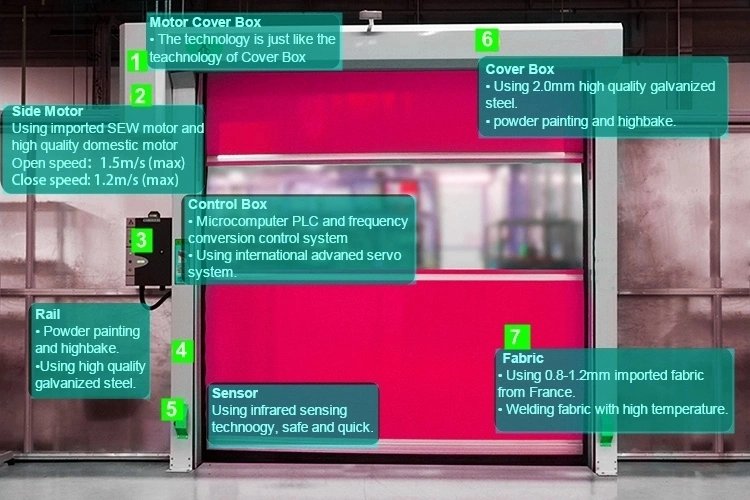 ◆ Specification.
1. Door curtain: High strength polyster textile fiber
2. Curtain thickness: 0.8 - 1.2 mm
3. Opening speed: 0.8 - 1.5 M/S
4. Closing speed: 0.6 - 1.0 M/S
5. Side Rail options: 2.0mm thick cold-roll steel frame / 2.0mm thick stainless steel
6. Tube shaft: 114mm diameter / 2.5mm thickness round tube
7. Cover box options: 1.0mm thick cold-roll steel shett (Bao Steel ) / 1.0mm thick stainless steel
8. Motor brand: SEW / Powever / Damar
9. Motor power: 550W / 750W / 1500W / 2200W / 4000W / 5500W
10. Control box: HOLIP / DFL
11. Safety performance: Airbag / Photo cell
12. Optional control mode:Loop Sensor, Radar, Remote control, Linkage interlock, Pull rope, etc..
◆ Features:
Control System

DFL PLC / Holip PLCand other components.

Dynamical Systems

Motor: SEW / Powever / Damar or Nord from Germany Factory.(China unit: Powever/SERVO system)

Most stable brake system or Advanced Servo System, 220V~380V/50 -60HZ

Power: 0.75kw ~ 3.0kw(According to the size of door)

Fast Speed Gate Construction

Framework

In 2mm thickness cold-roll steel sheet or on request in Stainless steel INOX201/304, Plaint color accordingly to your order

Rolling Drum

2mm thickness steel/Galvanized rube with machined blacks at each side and incorporating high-speed bearing.

Cross Bar

Normal in aluminum rod for small doors. Additional with Steel pipe for large opening and high-wind application.

Color

Red/Yellow/Blue/Sky blue/Orange/Mesh white and yellow/White/Green/Black/Grey.

Transparent Window

Transparent pvc sheet 1.5mm thickness. Window sizes and loaction accordingly to your requirement.

Command System

Magnetic Loop/Radar Sensor/Rope switch/Remote Control/Finger printer/Bluetooth/Key card etc.

Safety System & Seal

Photocell Sensor

Installed ont he side track with emergency rebound opening when sensing obstacles.

Safety edge bottom

When the people or vehicle touch the bottom edge of closing doors, It bound up automaticlly.

Emergency stop protection

With emergency stop button on the main control board.

Seal

Seal brush are installed inside of guider rail. Besides there is trap heavier fabric on the bottom, Close to any uneven ground.

Technical Parameter

Power Supply: Single or Three phase 220V~260V.. Three phase 380V~460V. 50/60HZ.

Max Size: 10m width * 15m height

Opening & Colsing speed: 0.7~1.5m/S

Operation Frequency: 1000~1500 Cycles/Day

Wind load: 15m/S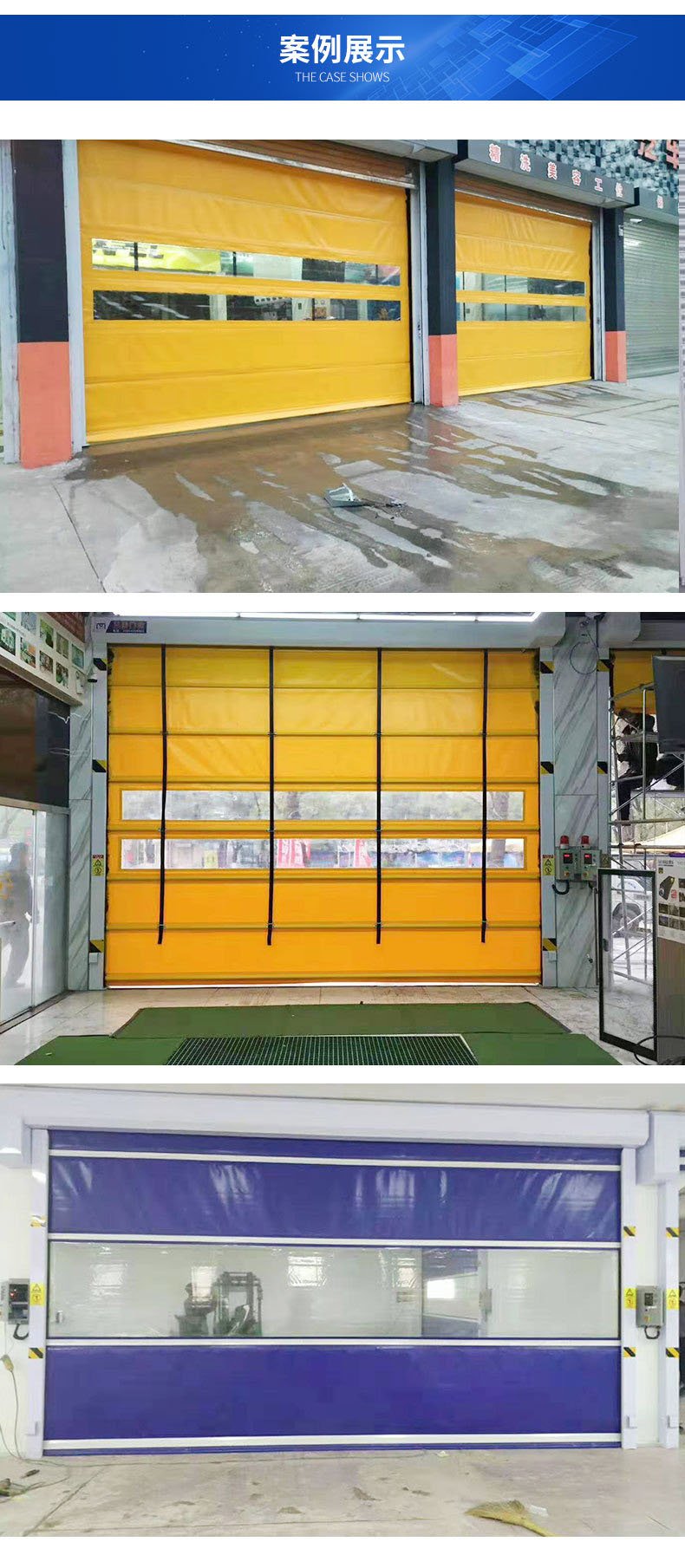 ◆ Shipment & Delivery
Wooden Box package for container delivery.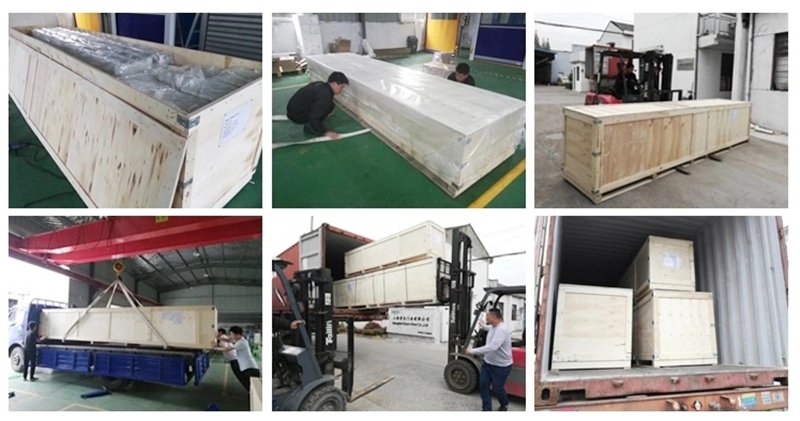 FREE

INQUIRY NOW

If you have any questions or needs about the product, please fill in the following form and we will contact you as soon as possible.